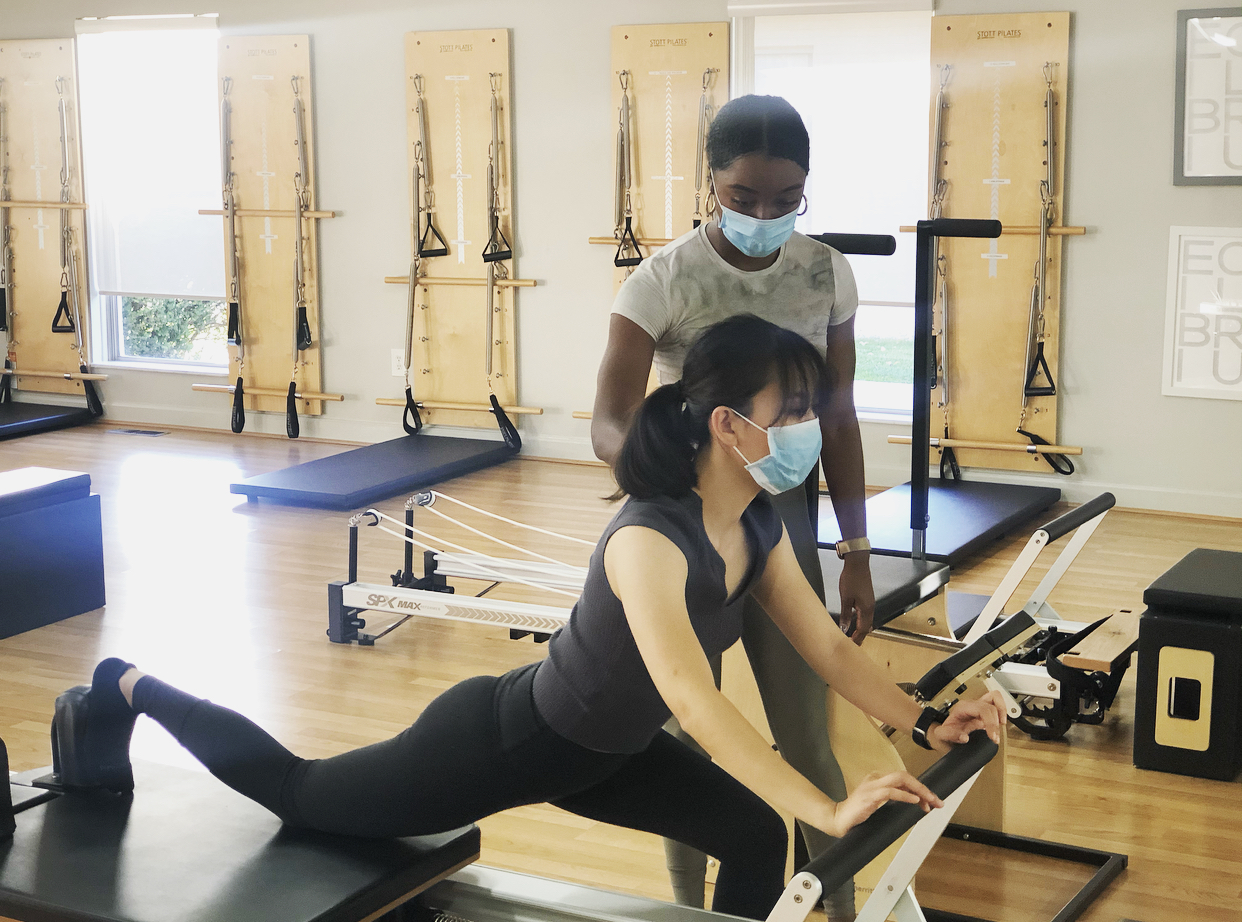 As someone with a passion for movement and well-being, I was naturally drawn to Pilates.
I was exposed to movement during my childhood years as a dancer and after graduating college, I began practicing yoga as a mental and physical outlet.
To deepen my practice, I immersed myself in a 200 HR Yoga Teacher Training program to become a certified yoga teacher. From the rigorous training, I realized the importance of maintaining a balanced body. The more I practiced, the more flexible I became.
However, flexibility without strength and stability can lend the body to injury. At the time, strength was not something I was actively working in my yoga practice. It was then I turned to Pilates to compliment my yoga practice.
I ultimately chose to become a Pilates teacher to further enhance my knowledge of strength-based movement and learn the fundamental principles to keep the body in balance.
Once I certified, I plan to teach Pilates in a studio setting and offer classes to those in my community who may not find classes accessible. In addition, I plan to incorporate elements of Pilates in my yoga classes, to reinforce the mind-body connection in my students' practice.
I'm super grateful to Nancy Hodari and Equilibrium Studio for this training. And I look forward to learning everything STOTT PILATES® has to offer!
LaMyra Stevenson
Diversity Scholarship Awardee
Intensive Reformer Trainee at Equilibrium Pilates Studio