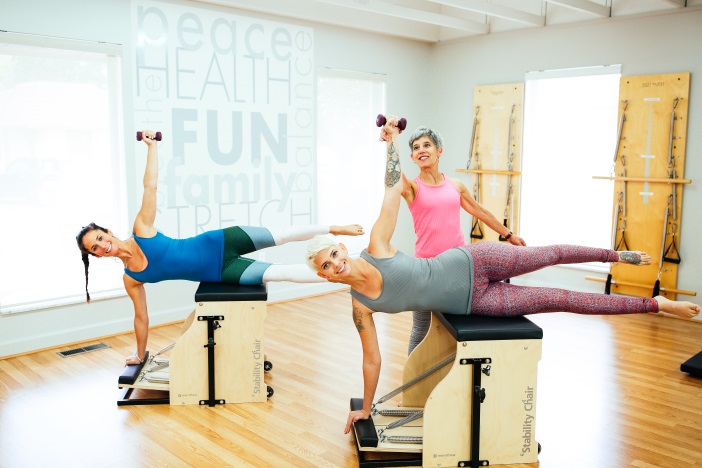 In 1998 I heard about Equilibrium from an acquaintance who had been teaching Pilates for many years in her home. I took a session with her and she told me about this new studio that was open in Bloomfield Hills. She suggested maybe I should check it out. I made an appointment to talk to Nancy and before I knew it I was enrolled in Equilibrium's first teacher training program. I honestly had no idea what I was getting into, but thinking about the career I'd had in dance and how much I enjoyed dancing, I figured it was time for a new adventure.....What an adventure it has been and continues to be 21 years later.
Why do I still love Pilates?
I enjoy how my body feels after a good workout.
I enjoy the challenge of Pilates and trying to master difficult exercises
I enjoy the people I teach and enjoy learning about what helps movement "click" for them
I enjoy the challenge of trying to figure out what will suit my client's bodies and their minds.
I enjoy teaching students who want to become Pilates instructors and helping each student understand the many aspects of Pilates
I love that from all of the above, I learn something new everyday.
I love it all because doing all these things has changed my body, my mind and most of all my spirit. All of my teachers, my clients and the people I work with have enriched my life. I hope to be doing Pilates and teaching Pilates for many years because there is still so much to learn about each and every day.
-Gayle Eubanks, STOTT PILATES ® Instructor Trainer